THE BEST CLEANERS OF MONTREAL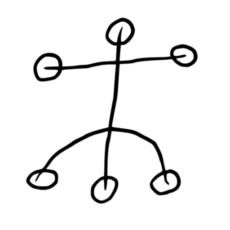 "WE PUT THE GOLD IN THE CLEANING"
Goldin Cleaning provides tailored and specialized residential and commercial cleaning services. Whether it is a large spring cleaning, cleaning after moving or construction, a last minute cleaning, a one-time deep house cleaning; or regular scheduled house cleaning.
Our main motivation is to provide our customers with the highest level of satisfaction through our Goldin Standard.
We do business in the entire island of Montreal and its suburbs, from West Island to Laval, Downtown to Longueuil.
We serve many clients in the Montreal area, both for individuals and professionals, and provide them with cleaning services for their residential buildings and for their commercial complexes so that they can live in a clean and secure environment.
Having a clean property lowers stress, prevent the spread of germs and bacteria, lessen allergy attacks, promote safety and many more. 
In times of stress, we clean in express.
One thing makes us thrive : our clients' happiness.
The Goldin Standard ensures our clients the "tip top upper echelon" cleaning services and quality standards. It includes 8 Goldin advantages that you directly benefit from when doing business with us  :
Shining like gold/spotless

: Our

highly qualified staff are professionals in housekeeping, we carefully select and train them to provide you with a personalized service and a shiny result. In addition, you will be assigned the same team to serve you upon each visit.


A guaranteed cleaning service

: at the end of each cleaning, one of our representative will come and meet you personally and get your feedback. We want to make happy and i

f for any reason, our services does not entirely satisfy you, we will re-do the cleaning until you are satisfied.


A fast cleaning : Your time and money is valuable and our workers know how to make the job done efficiently. 


No hidden fees

:

An affordable, Consistent and transparent price: Our prices are very affordable and transparent. This means you will get the best price with no hidden fees. Our prices are based on your needs and those of your home.


No commitment : We offer our services with no contracts to sign; you can discontinue your residential cleaning or commercial cleaning service whenever you want with a simple phone call.


Products and equipment provided: we use our own products and equipment, without any additional charge.


ECO-Friendly products and equipment : Respecting the environment is at the heart of our objective for this we only use Eco- friendly products and equipment.


Proactive approach : We make a commitment to provide you with excellent service by being pro-active and listening to our clientele. We continuously strive for improvement by asking the customers opinion through satisfaction surveys.
WHAT CUSTOMERS ARE SAYING
Stephanie Ducasse
2021-09-16
Goldin Cleaning is simply the best I've tried so far. The cleaners always ask me if there's anything specific I would like to have done other than the usual and communication for scheduling is prompt, well communicated, efficient and professional.I've had Kylee clean my condo twice already and she is simply the best.Kylee has exceeded my expectations and is extremely proactive, always proposing to do some extra things with the time she has left, which is amazing. She has been very receptive to any special requests I've thrown her way and has done an amazing job at cleaning my condo. I was also given some great suggestions as well and she cleaned some areas that I wouldn't think to normally do.I love that the cleaners are 100% autonomous tool wise and bring all the materials they need to do their job so I don't even need to prepare anything in advance.They've been on time every single time I've used their services which makes scheduling a breeze. First time trying them I had a request for a cleaning in 2 days and they were able to provide me someone on such short notice.After every cleaning, the manager communicates with me directly to see if everything went well and has been able to accommodate me in my request of having the same cleaner every time.I've used about 3 different cleaning companies in the past and they were usually very selective with the tasks they did, had poor communication and I was never fully satisfied. This is a game changer for me.If you are looking for a thorough, professional and responsive cleaning company who won't stick to simply doing the bare minimum, I would definitely recommend trying them out.I have now switched to using their services every month.Cheers,Stephanie
I went for Goldin clean after another cleaning company didn't showup for the appointment serval times. Goldin clean was quick response, provide me very good suggestions, on time for the reservation, very efficient and professional. Will use them next time !
Excellent service! A pleasure to deal with Ryan and the results were fabulous!
Ibrahim EL SIBAI
2021-03-19
I really loved my experience with those guys. The communication was quick and efficient and I haven't seen my place that clean in for forever. Highly recommended.
I use this company exclusively for my post construction jobs that require attention to detail and loved them so much that I started to use them to clean our house every 3 weeks! So satisfied with their work. True professionals.
There was a fairly large job that required cleaning after the previous tenants left everything up to us in order to clean it up. It was ridiculous. The job was a large one, and I didn't expect the cleaning company to agree to it - but they did, and WOW. I've only had three other cleaning companies I've hired for services, and these are literally the best I've had the pleasure of meeting. The team, the professionalism, the whole vibe. I'm really pleased to have contacted them with such a hard job, and they took far less time than I ever would have. Thank you guys.
Excellent service from a friendly team. The quality went way above my expectations. Would highly recommend to anyone looking for a professional and efficient cleaning service. Thanks again!!
Extremely happy with the service Goldin provided. The team was on time, asked me the right questions about certain areas of the house and then got the job done fast and efficient. 10/10