THE BEST CLEANERS OF MONTREAL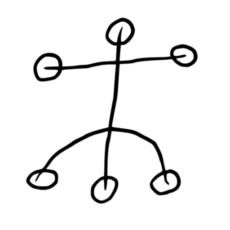 "WE PUT THE GOLD IN THE CLEANING"
Goldin Cleaning provides tailored and specialized residential and commercial cleaning services. Whether it is a large spring cleaning, cleaning after moving or construction, a last minute cleaning, a one-time deep house cleaning; or regular scheduled house cleaning.
Our main motivation is to provide our customers with the highest level of satisfaction through our Goldin Standard.
We do business in the entire island of Montreal and its suburbs, from West Island to Laval, Downtown to Longueuil.
We serve many clients in the Montreal area, both for individuals and professionals, and provide them with cleaning services for their residential buildings and for their commercial complexes so that they can live in a clean and secure environment.
Having a clean property lowers stress, prevent the spread of germs and bacteria, lessen allergy attacks, promote safety and many more. 
In times of stress, we clean in express.
One thing makes us thrive : our clients' happiness.
The Goldin Standard ensures our clients the "tip top upper echelon" cleaning services and quality standards. It includes 8 Goldin advantages that you directly benefit from when doing business with us  :
Shining like gold/spotless

: Our

highly qualified staff are professionals in housekeeping, we carefully select and train them to provide you with a personalized service and a shiny result. In addition, you will be assigned the same team to serve you upon each visit.


A guaranteed cleaning service

: at the end of each cleaning, one of our representative will come and meet you personally and get your feedback. We want to make happy and i

f for any reason, our services does not entirely satisfy you, we will re-do the cleaning until you are satisfied.


A fast cleaning : Your time and money is valuable and our workers know how to make the job done efficiently. 


No hidden fees

:

An affordable, Consistent and transparent price: Our prices are very affordable and transparent. This means you will get the best price with no hidden fees. Our prices are based on your needs and those of your home.


No commitment : We offer our services with no contracts to sign; you can discontinue your residential cleaning or commercial cleaning service whenever you want with a simple phone call.


Products and equipment provided: we use our own products and equipment, without any additional charge.


ECO-Friendly products and equipment : Respecting the environment is at the heart of our objective for this we only use Eco- friendly products and equipment.


Proactive approach : We make a commitment to provide you with excellent service by being pro-active and listening to our clientele. We continuously strive for improvement by asking the customers opinion through satisfaction surveys.
WHAT CUSTOMERS ARE SAYING